Grandfriends Evening
Online · Wednesday, May 5, 2021 · 7 PM
Oma, Opa, Grand-mére, Grand-père, Grandma, Grandpa, 爷爷, 奶奶…
Grandfriends are the best. We know it, they know it. And what do grandfriends love more than anything else? Grandchildren, of course. That's what this evening is all about. Please join us for an online presentation of student songs, poems and other presentations.
We wish that we could host you in person, like we're so used to doing. Unfortunately, Covid realities mean that we'll need to do this entire event online. We're planning a fun evening presentation that will combine pre-recorded acts by each elementary grade as well as some additional live content.
We'll keep you laughing and engaged during this fun evening online presentation.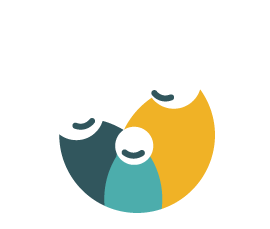 Watch
We'll be broadcasting our presentation using YouTube Live, beginning at 7 pm on Wednesday, May 5. You can share this link with your friends and family and tell them to tune in on May 5 (7 PM).
Adopt a Book
You can put a great new book into the BVCS library through the Adopt-a-Book initiative. We've selected 45 different books for you to choose from. When you adopt a book, you're putting some great literature into the hands of BVCS kids.
It's easy to adopt a book. Simply click on the button below. You'll be directed to a page that shows all of the books we have available in this program. Simply choose a title or two and following the links. Having trouble? Just give us a call. 250-847-4238.