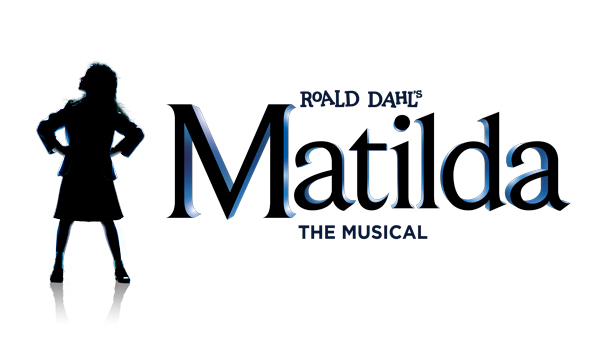 Show Dates
May 3, 4, 9, 10, 11
at the Della Herman Theatre
Musical Theatre: A Community Endeavor
"Every single life, every new life is a miracle." – from Matilda, the musical
Why Matilda?
At BVCS we have an opportunity to explore the world of theatre through singing, dancing, acting, creating sets, working with new technologies and lights, costuming, etc. Through participation in the musical, students, staff, and other volunteers get a unique opportunity to build relationships that extend beyond the classroom.  
Matilda, the musical is adapted from Roald Dahl's novel of the same name. The story follows Matilda, aged 5, who suffers from the unfortunate truth that her parents don't care much about her. And when she goes to school, she discovers that the principal, Miss Trunchbull, blatantly disdains and disregards the children as well. However, Miss Honey is a kind and generous teacher who loves the children deeply, cares for their well-being, and wants to educate them properly. Eventually, after being inspired by Matilda's daring, the children are able to escape the tyranny of the Trunchbull, finding justice at long last.
This story is a reflection of our world in which darkness and evil are represented by oppressive, selfish, and unfeeling adults, while beauty and hope are represented by wonderful adults who set examples of what it means to love unconditionally. Ultimately, Matilda is about the power of justice and hope. From it we can learn to stand with the disenfranchised, that all people deserve to be treated with dignity and respect, and that hope can be found even in the darkest of places.
Matilda is an expression of our mission statement: that we teach students to appreciate (the arts), understand and evaluate the world (that there is darkness, and hope will overcome it) as they grow in faith and knowledge, so that they can bring the healing power of Christ to all areas of life.
Auditions and Casting
General auditions were held for high school students starting the last week of October, while character auditions and callbacks happened in the subsequent weeks. For those auditions, we had 45 students audition for a role in the show, with 35 auditioning for a named role. 
We were so impressed with the astounding level of talent in our small school. We have so many students with beautiful voices and a commanding stage presence. We loved how many of them came prepared to audition with an accent, and are looking forward to working with two people from the Evangelical Free Church who have moved to the valley from the UK on developing a proper British accent. 
Along with our high school casting, we also have cast a group of elementary students from K-7 to participate in two numbers in the show: "Miracle" and "When I Grow Up." Since we were impressed by all of our elementary auditions, we determined that they should get a whole number on their own, and we are looking forward to encouraging and developing a new generation of musical theatre participants.
Course Credit & Service Hours
This year we have a unique opportunity to offer our high school students credits for Musical Theatre. It is a course that they can use to apply for post-secondary, and will be a GPA booster. Because it will be more formalized than in years past, we also will get to deeply explore the themes of Matilda, connecting them to a biblical perspective. We look forward to student reflections on how we can be justice seekers. 
Students can also choose to earn service hours by joining musical theatre. 
Rehearsals
Rehearsals started this week, and will continue until our show in May. This year we are looking forward to welcoming back Monica Kapelar to choreograph two numbers for our show: "Loud" and "Revolting Children." It has been a privilege to work with Monica on numerous productions, and we are excited to have her expertise.
We intend to hold rehearsals at lunch until the end of January in which we hope to learn all of the music for our show, so that we can be prepared for choreography work starting in February. Then we will begin our work during Exploratories 10-12, CAFE 8/9, X-Blocks, and after school to prepare for our opening on the first weekend in May 2024. If your child is involved, please join the musical group on the BVCS app for rehearsal schedules, and other important information about the musical.
The Crew
Although the focus is often on the people on the stage, we could not have our production run smoothly without a crew. We have numerous grade 8-12 students who have already volunteered for hair and makeup, backstage crew, stage manager, assistant stage manager, for sound, lights, and follow spot, and many other positions. We are so thankful for the enthusiasm shown by our student body for this production.
Community Connections
It takes an army of people to put together a show of this scope. Therefore, it is our hope that as many people from our school community can be involved as possible. We are looking for people to sew costumes, source and gather props, build and paint sets, advertise and sell tickets, help with hair and makeup, etc. If you are interested in being a part of this show, please click the button below.