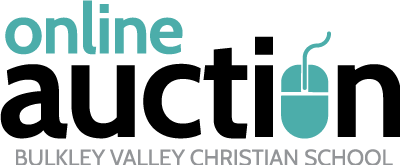 Donate an item, service or experience!
We're looking for donations of items, experiences and services. It's easy to donate. Just click the button below for our donation form. Or, if you'd prefer, you can call Tom Grasmeyer at 250-847-4238.
Not sure what to donate? Here are some ideas…
You could donate new or newly made:
Baking (pies, cinnamon buns, pastries, etc.)
Electronics (GoPro, Phones, Tablets, etc.)
Homemade wooden items (Furniture, wall hangings, cutting boards, etc.)
Homemade crafts (quilts, receiving blankets, baby clothes, wall hangings, etc.)
Tools (power tools, hand tools, tool chests, etc.)
Board games and puzzles (new…not used)
Kitchen and BBQ appliances
Camping gear (outdoor games, tents, chairs, etc.)
Food (bulk meats, veggies, produces, etc.)
…and so on. Be creative!
Almost any item with broad appeal will be a good fit for the auction.
You could donate:
A one or two-night stay in a ski cabin
Riverboat trip
Berry picking trip
Photography lessons
Music lessons
Guided bicycle tour
Fly fishing trip
Helicopter ride
…and so on. Be creative!
Experiences that are unique and have a broad appeal are, in general, a good fit for an auction like this.
You could donate a gift certificate or token for:
Automotive detailing
Babysitting
Mechanical work (tire changes, maintenance work, etc.)
Home repair (X-number of hours of renovations, gutter work, concrete finishing, etc.)
Snow removal
Fence building
…and so on. Be creative!
If you will be performing the service yourself, please be sure that you have the adequate experience and equipment to make this a valuable purchase for your buyer.
I'd like to donate something to the auction. How should I do that?
It's easy to donate using our online auction donation form, right here. If you'd prefer to email or call that's fine too: 250-847-4238.
When should I donate by?
The sooner the better. When you donate early we can promote the items you've donated. Late donations won't receive the attention that they deserve. Absolute deadline: March 1.
I'm thinking of putting something into the auction, but I'm not sure it's what you want.
Give us a call 250-847-4238 or email and we can discuss your idea.
When will the online auction take place?
It will be run from March 2 (7 AM) until the end of day on March 5 (8 PM).
Where will I find the online auction?
Right here. We'll continue to post items as they come in.
Can I get a tax receipt for my auction donation?
Unfortunately, no. Providing receipts for items, experiences and services can become very complicated.
We can only provide receipts for monetary donations. If you'd like to make a monetary donation (cash, cheque, or online), you can do that here.